Welcome to the
Young Livestock Exporters Network
The Young Livestock Exporters Network was established in 2019 by young industry professionals, for young industry professionals. YLEN's vision is to build networks and leadership through pathways of professional development within the livestock export supply chain.
The network is underpinned by two key pillars:
Career development of members through providing pathways to professional development opportunities.
Building relationships through networking opportunities.
SIgn up to our
Mailing list!
Sign up to keep up to date with the Young Livestock Exporters Network and all of our news, events and opportunities.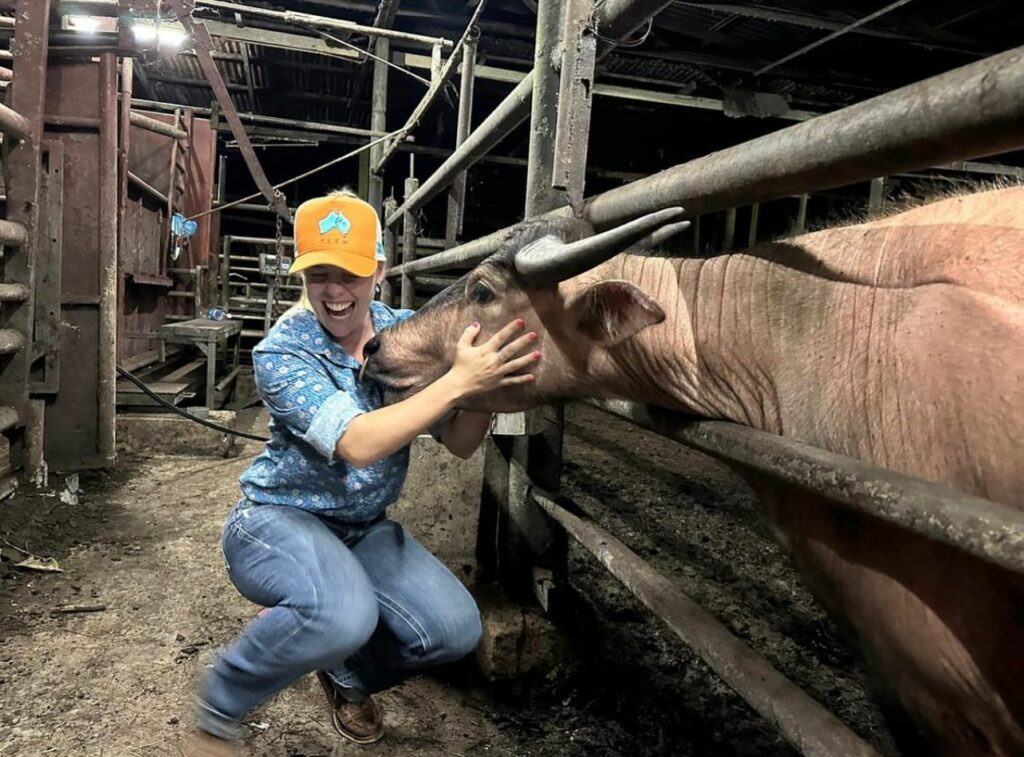 MEMBERSHIP SPOTLIGHTThis month we caught up with member Tam Michalek. Where are you based?I am based in Gidgegannup WA. which is just northeast of Perth. On a farm where my…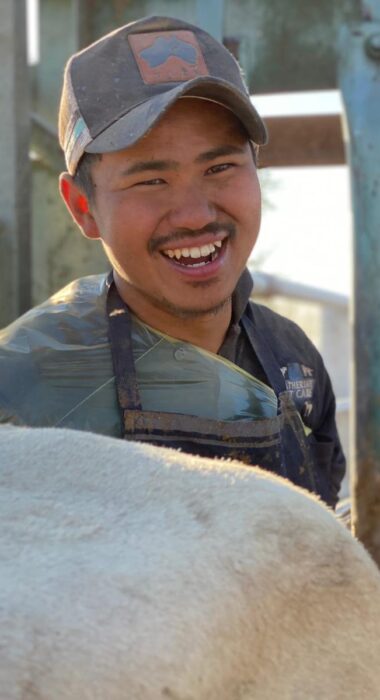 The live export industry, and livestock industry as a whole, offers great employment opportunities and career paths to young people across all stages of their journey. We've put together a selection of current jobs on offer that have come our way. Click through to read more!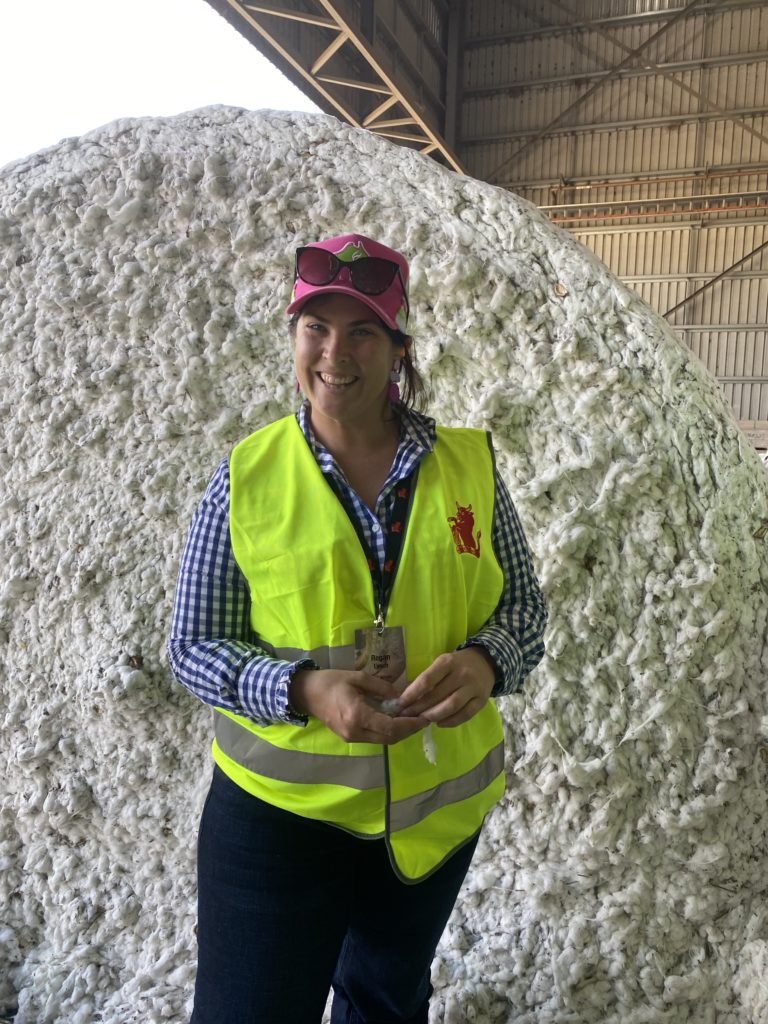 MEMBERSHIP SPOTLIGHTThis month we caught up with member Regan Lynch, a registered vet working in Central Queensland, who has recently been named a 2023 Nuffield Australia Scholar. Where are you…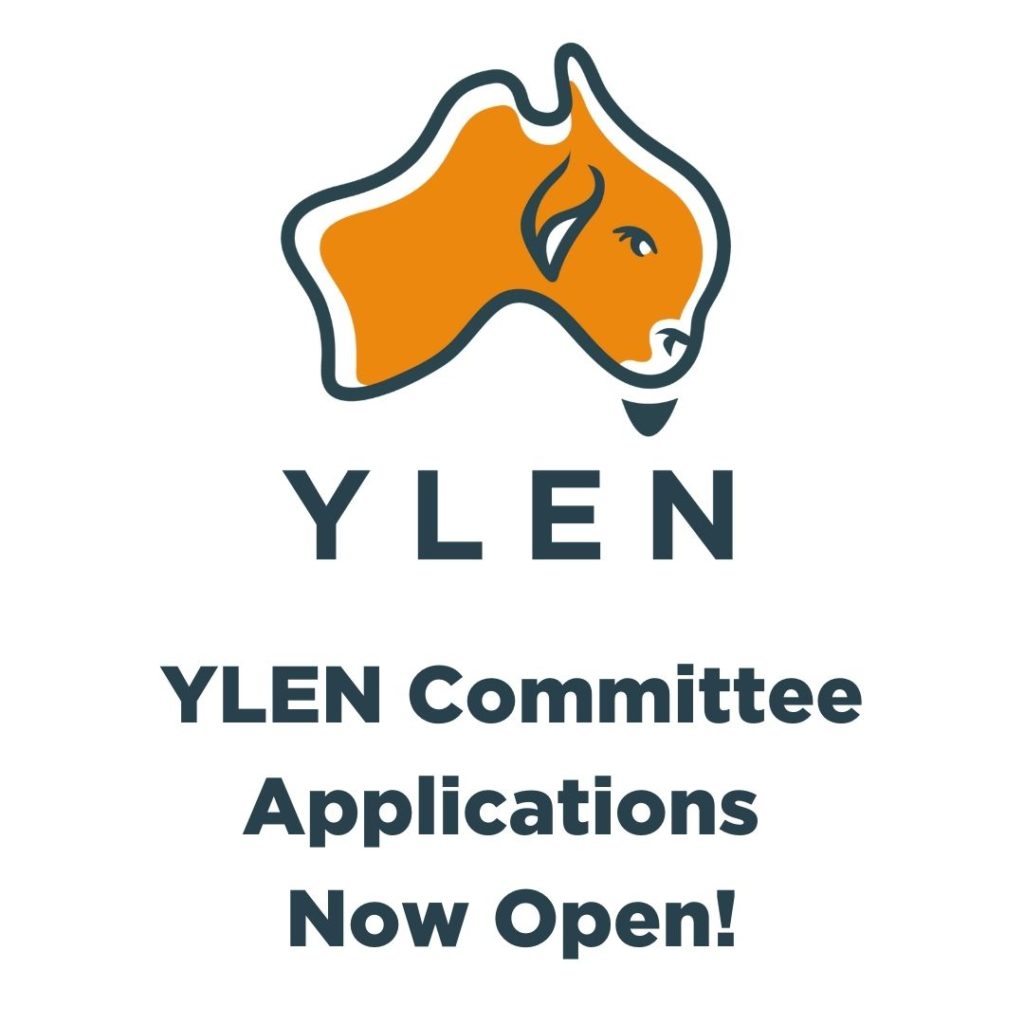 Volunteer Committee Member Nominations The Young Livestock Exporters Network (YLEN) is excited to open applications for YLEN committee positions! Committee Meetings: Monthly meetings – online 1 x face-to-face strategy meeting…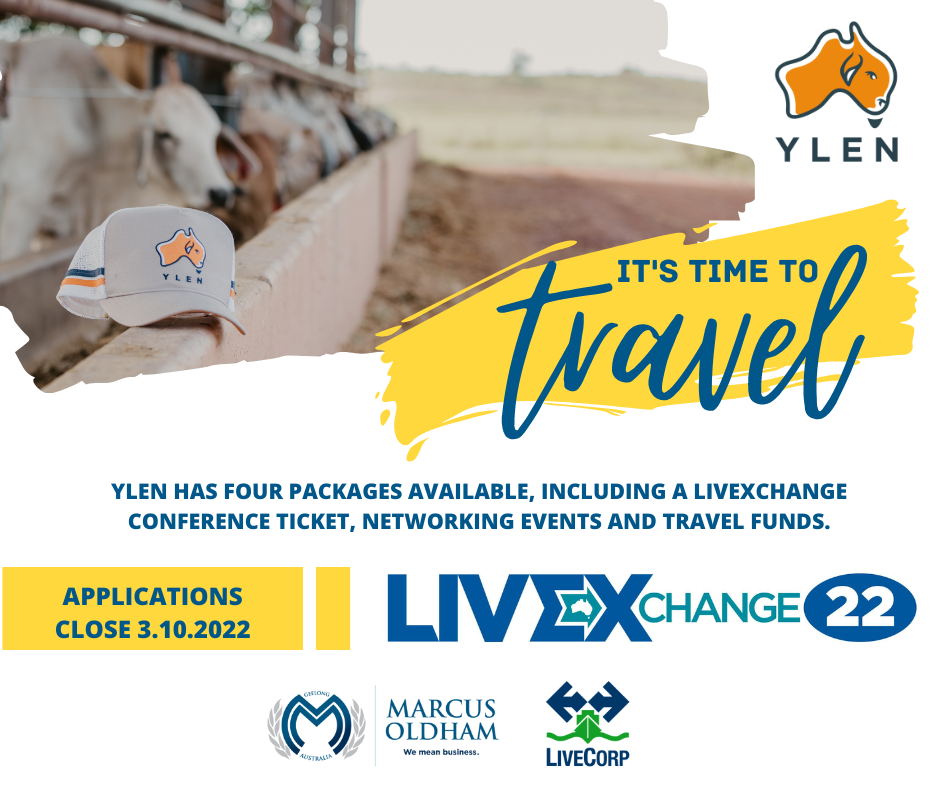 Have you thought about attending LIVEXchange in Darwin, and want some help in getting there? Long time sponsors & supporters of YLEN, Marcus Oldham & LiveCorp are making this happen…
"I found the first session very informative. It has really enticed me to do some self-reflection about my strategies as a leader. I am going to take a lot away from these next sessions."
Sean Torta
Headstockman, Delamere Station - 2022 Mate to Manager Participant
"Passionate people who will become the next generation of live exporters leading the world in animal welfare outcomes."
John Scott
Roebuck Export Depot Manager
"YLEN has given me the chance to broaden my networks within the industry and forced me to step out of my comfort zone."
Kari Moffat
Animal Welfare Assurance Manager
"I've thoroughly enjoyed my time up here, learning lots and talking to as many people in the industry as I can!"
Sophie Morris
2022 Marcus Oldham Travel & Training Bursary Awardee
"A progressive and inclusive group that allows me to network across the supply chain and allows me to interact with like-minded people."
Member Survey Feedback 2020
"YLEN introduced me to influential industry leaders, I've made some great friends and it's opened my eyes to the many opportunities the live export industry presents to young people."
Camille Camp. Kalyeeda Station & YLEN Secretary
"YLEN allowed me to grow my networks within the beef industry. I was able to connect with producers and station owners as the Northern Beef Industry has contrasting aspects when compared to the South."
Ruby Canning
2022 Marcus Oldham Travel & Training Bursary Awardee