Current Job Opportunities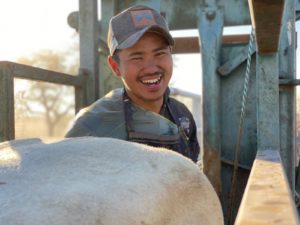 The live export industry, and livestock industry as a whole, offers great employment opportunities and career paths to young people across all stages of their journey. We've put together a selection of current jobs on offer that have come our way. Click through to read more!
Quality Assurance Manager
You will have experience within a Compliance and Regulatory Licence environment and provide key support to the Operations Team to help elevate this Company to the next level.
Reporting directly to the CEO, you will be responsible for establishing and maintaining a robust company Quality Assurance System.
Operations Coordinator (Australia Wide)
Halleen Australasian Livestock Traders Pty Ltd is a livestock exporter sourcing livestock and shipping from Australia wide, primarily to South East Asia. Halleen is requiring a full-time Coordinator to lead Halleen's operational logistics in Australia. This role will require the applicant to bring together elements of cattle receivals, loading of livestock vessels to ASEL requirements and meeting documentation required for Halleen's approved arrangements.
For more information, please contact Halleen via email admin@halleen.com.au
Rimfire Resources
Agribusiness Recruitment and HR Solutions

Onboard Stockperson Positions
Exporters are always on the lookout for onboard stockpersons, please email admin@ylen.org.au and we will see if we can help you connect with an exporter.