Current Job Opportunities
The live export industry, and livestock industry as a whole, offers great employment opportunities and career paths to young people across all stages of their journey. We've put together a selection of current jobs on offer that have come our way. Click through to read more!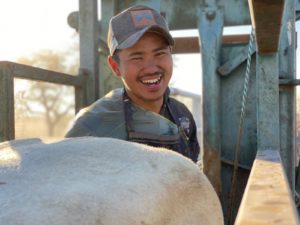 Queensland Operations Coordinator
Australian Cattle Enterprise (ACE)
Chief Executive Officer
NTLEA
Program Manager - Research Development & Extension
LiveCorp
Program Manager - Regulatory Affairs
LiveCorp
Traceability & Compliance Officer
Roebuck Export Depot - WA
Rimfire Resources
Agribusiness Recruitment and HR Solutions

Onboard Stockperson Positions
Exporters are always on the lookout for onboard stockpersons, please email admin@ylen.org.au and we will see if we can help you connect with an exporter.